The Future of Learning & Work Workshop
Open Digital Future. Perspectives on data at the intersection of education and job markets. Toward a new role of visual and learning analytics.
Participants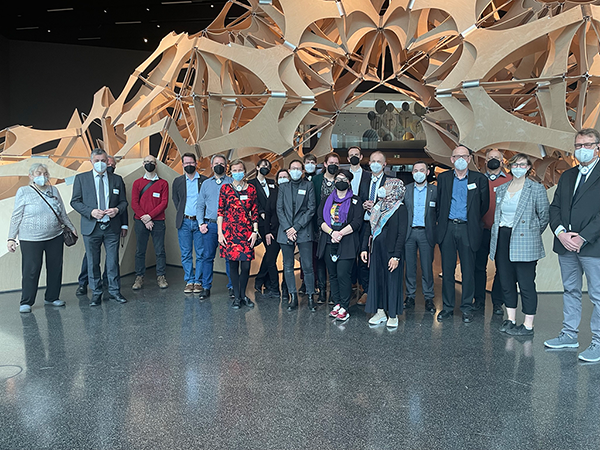 Other images from the event can be found here
Overview and Goals
Innovation and progress in all domains are catalyzed and sped up by digitization, (big) data, and artificial intelligence (AI). The development and implementation of desirable futures will benefit from carefully designed data-driven and AI-powered methodologies and a well-educated workforce. The "Future of Learning & Work" workshop will bring together about 30 experts from academia, industry, and public administration/govern-ment to discuss the future of learning and education as well as the rapidly changing global labor market. State of the art talks by leading experts will present challenges and oppor-tunities in the education and workforce domains. Research results from efforts funded by the National Science Foundation and private industry in the US but also by BMBF, SMWK, and the EU-Horizon programs in Europe will be presented. Breakout sessions will aim to identify synergies and collaboration opportunities.

The Future of Learning & Work workshop will be co-organized by two institutes from the US and Germany, the TU Dresden Center for Open Digital Innovation and Participation (CODIP) and the Cyberinfrastructure for Network Science (CNS) at Indiana University, Bloomington, IN.

As an onsite event, the Future of Learning & Work workshop will be conducted in hybrid format in order to avoid cancellations due to the pandemic. The entire workshop will be held in English and German.
Institutional Background
The Center for Open Digital Innovation and Participation (CODIP) oversees applied and increasingly basic research in the use of digital media as tools for teaching, learning, research and other contexts in everyday human life. The scientific analysis focuses on the consequences of digitization for innovation processes, the testing of digital research infrastructures, and needs-based design of digital tools. At the same time, the CODIP serves as a mediator of research results relating to digital transformation and barrier-free participation with methods from Open and Citizen Science, with its research partners and trains the next generation of scientists. Among that, a structured PhD programme on Education & Technology does contribute to developing skills in a global network.

The mission of the Cyberinfrastructure for Network Science (CNS) at Indiana University in Bloomington, Indiana is to advance datasets, modeling algorithms, and visualization tools and online services for the study of biomedical, social science, physics, and other networks. A specific focus is research on the structure and evolution of science and tech-nology and the communication of results via static and interactive maps of science. Recent publications include the Atlas of Science, Atlas of Knowledge, and the Atlas of Forecasts published by The MIT Press, see https://scimaps.org/books. Also relevant for the topics of this workshop are:
Börner, Nascimento, and Milojević. 2021. "Visualizing big science projects". Nature Reviews Physics doi: 10.1038/s42254-021-00374-7.
Ginda, Richey, Cousino, and Börner. 2019. "Visualizing learner engagement, perfor-mance, and trajectories to evaluate and optimize online course design". PLOS One e0215964. doi: 10.1371/journal.pone.0215964.
Börner, Scrivner, et al. 2018. "Skill Discrepancies Between Research, Education, and Jobs Reveal the Critical Need to Supply Soft Skills for the Data Economy". PNAS 115 (50): 12630-12637. doi: 10.1073/pnas.1804247115.
Koschtial, C., Köhler, T. & Felden, C. (2021): e-Science. Open, social and virtual technology for research collaboration; Progress in IS Series; Berlin, Springer. https://www.springer.com/gp/book/9783030662615
Köhler, T., Schoop, E. & Kahnwald, N. (2021). Communities in New Media. Digital participation in hybrid realities and communities. Proceedings of 24th Conference GeNeMe 2021. Dresden, TUDPress. https://nbn-resolving.org/urn:nbn:de:bsz:14-qucosa2-728085
Futurium
Alexanderufer 2
10117 Berlin
Germany
Legend
[ (A): Academia; (P): Politics & Administration; (I): Industry; (*): In person attendance; (+): Virtual attendance ]
Organizers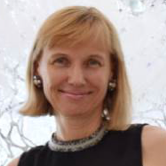 Agenda
All times are in Central European Standard Time (GMT+1)
Please note the changeover to daylight saving time if applicable (March 13th in the US)
Berlin time
Monday, March 14, 2022
12:00pm-13:00pm
Welcome and presentation of our vision (with public livestream) by Katy Börner and Thomas Köhler (slides)
13:00pm-13:30pm
Formal exchange during coffee break
13:30pm-14:30pm
State of the art talks on challenges and opportunities with speakers from science, politics and industry:
Klaus Tochtermann, Leibniz Information Center for Economics (slides)
Johanna Wenckebach, Hans Böckler Foundation
Michael Wiese, Ernst & Young GmbH
14:30pm-15:30pm
Guided activity in the Futurium exhibition
15:30pm-17:00pm
Breakout groups (job market and education)
17:00pm-17:30pm
Reporting back at plenary
17:30pm-18:00pm
10 years into the future: Timeline exercise - moderated by Katy Börner
18:00pm-19:00pm
Adjourn
19:00pm-22:00pm
Invited Dinner at restaurant Paris - Moskau
Evening talk: Michael Richey, The Boeing Company
Tuesday, March 15, 2022
09:00am-09:30am
Opening talks (with public livestream): (slides)
Future of Work (Katy Börner) (slides)
Future competences (Thomas Köhler)
09:30am-10:30am
Workshop on strategic directions: Research
10:30am-11:00am
Informal exchange during coffee break
11:00am-12:00pm
Workshop on strategic directions: Politics
12:00pm-13:00pm
Global visions: Symbiotic endeavors
13:00pm-14:00pm
Lunch
14:00pm
Departure or bilateral afternoon discussion (elective)
Contact Us
Medina Sydykanova
Cyberinfrastructure for Network Science (CNS) Project Support Specialist
Indiana University Luddy School of Informatics, Computing, and Engineering
812-606-8626
msydyka@iu.edu
© 2022 All Rights Reserved