HuBMAP Y3:Q1 Demo Day
Time & Date
10:30am - 6:00pm EDT, September 21-22, 2020
Goals
This meeting focused on cell segmentation, cell annotation, and nomenclature. We started with a retrospective of the 1st Portal Release and then planned Portal Releases for the coming two years.
Participants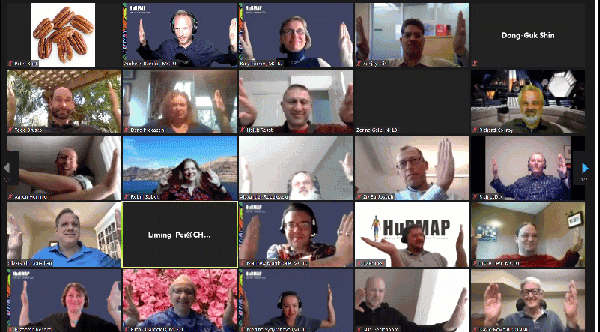 All HuBMAP members (HIVE, TMCs, TTDs, RTIs, NIH, and external advisors) were invited to actively participate. Breakout session moderators covered technical and biomedical expertise. Invited talks were advertised to the larger scientific community, live feed was broadcast online, recorded and made available after the event.
Location
This was a virtual event hosted by MC-IU at Indiana University.
Local Organizers from MC-IU Team
Members of the Cyberinfrastructure for Network Science Center (CNS) at the Luddy School of Informatics, Computing, and Engineering, Indiana University.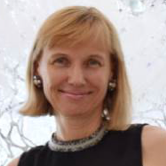 Katy Börner
Director, CI for Network Science Center (CNS)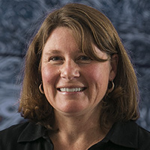 Lisel Record
CNS Associate Director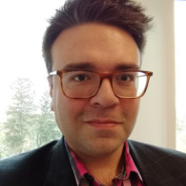 Matthew Martindale
CNS Center Assistant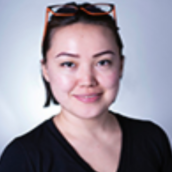 Medina Sydykanova
CNS Project Support Specialist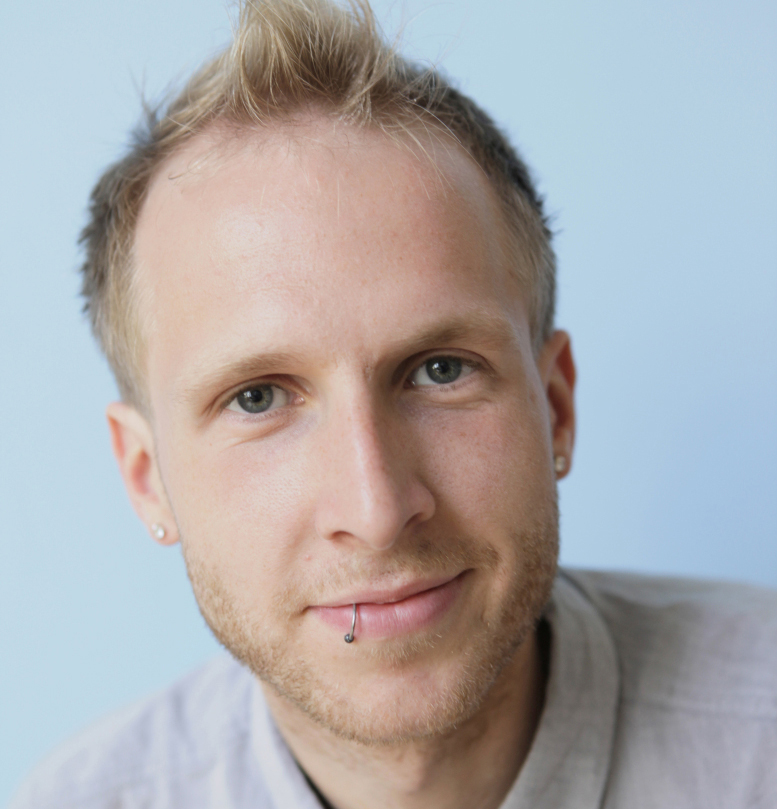 Andreas Bueckle
PhD Candidate in Information Science,
CNS Research Assistant
Agenda
All times were in Eastern Daylight Time (UTC-4)

September 21, 2020

The first day focused on a debrief of the 1st HuBMAP Portal release in the morning followed by a discussion and planning session for the 2nd HuBMAP Portal release including a longer-range discussion of portal features. Goals were to sketch out a tentative roadmap for the next 2+ years for data and code releases.
10:30am
Welcome by Richard Conroy (NIH) and Katy Börner (IU)
10:45am
Setting the Stage: Technical Retrospective and HIVE Y3 Plans

1st Portal Release Retrospective (what worked/did not work)
Y3 key deliverables and planned collaborations

Jonathan Silverstein, IEC
Ziv Bar- Joseph, TC-CMU
Rahul Satija and Tommaso Biancalani, MC-NYGC
Katy Börner, MC-IU
Nils Gehlenborg, TC-HMS

12:00pm
Lunch Break / Posters and Videos

Poster 1: Building a chemical atlas of the human kidney with multimodal molecular imaging - Elizabeth Neumann (TMC)
Poster 2: R2UI: Stage 2 Registration User Interface for HuBMAP for Accurate Spatial Registration of Tissue Blocks and Associated Cells and Biomarkers Within 3D Organ Models - Ellen Quardokus (MC-IU), Andreas Bueckle (MC-IU)
Poster 3: Mapping of Voxel, Vector, and Meta Datasets - Elizabeth Record (MC-IU)
Poster 4: 3D Tissue Reconstruction and Segmentation In Support of CCF Design - Yousef Al-Kofahi (RTI-GE) & Yingnan Ju (MC-IU)
Poster 5: Starfish Spatial Transcriptomics Pipeline, Cecilia Cisar (TC-CMU)

1:00pm
Breakout Session Introduction (Peter Kant)
Breakout Session 1: Roadmap for Next 2 Years (A)

1A: Driving scientific questions - Richard Conroy (NIH), Mike Snyder (TMC-Stanford)
1B: New data and workflows - Matt Ruffalo (TC-CMU), Clive Wasserfall (TMC-UFL)
1C: Clinical and basic science metadata - Jonathan Silverstein (IEC), Mark Musen (MC-IU)
1D: Segmentation of cells and anatomical structures - Robert "Bob" Murphy (IEC), N. Heath Patterson (TMC-VU)

2:00pm
Report Back
2:30pm
Invited Speaker: Alexander D. Diehl, University of New York at Buffalo
The Cell Ontology and Its Role in Organizing High Dimensional Cell Type Data - Video / Slides
The Cell Ontology (CL) is the designated OBO Foundry ontology for the representation of cell types. While it provides upper level classes for cell types found across all of biology, the curation of the CL in recent years has been focused on vertebrate and mammalian cell types, in particular, with ontology classes developed based primarily on results from human and model organism research. Experimentally-based details about particular cell types are captured in three ways in the CL: by a descriptive term name or label, by a detailed text definition, and by logical axioms that relate a cell type class to characteristics that define that class in a necessary and sufficient matter, via logical relations to classes in outside ontologies. These axioms form the logical definition of a cell type class and capture specific details such as morphology, anatomical location, patterns of protein expression, or unique biological processes that a cell type may participate in. In recent years, the CL has proved useful in the analysis of complex biological data related to cell types. Systems have been developed that use CL logical definitions to classify flow cytometry and mass cytometry data to link cell populations identified via automated gating algorithms to cell type classes. Moreover, large scale gene expression studies such as the FANTOM 5 and ENCODE projects have used the CL to link patterns of gene expression to particular cell types and groups of cell types. And increasingly, the CL is being used as part of the analysis of scRNA seq data sets, to connect cell populations identified via clustering algorithms to known cell types and, in some cases, enable discovery of novel cell subtypes. In the HuBMAP project, the existing hierarchy and logical definitions in the CL, which in many cases include reference to anatomical locations, can be used as a means to organize cell type data taken from particular organs or tissues. The CL will prove valuable as part of tools for querying and analyses of data sets to search for differences and commonalities in gene and protein expression in similar cell types, such as epithelial cells, found in different organs.


3:30pm
Break / Posters and Videos

Video 1: EUI -Bruce W. Herr II (MC-IU)
Video 2: RUI - Andreas Bueckle (MC-IU)
Video 3: ASCT+B Visualizer - Paul Hrishikesh (MC-IU)

4:30pm
Breakout Session 2: Roadmap for Next 2 Years (B)

2A: Common coordinate framework ontologies & user interfaces - Bruce W. Herr II (MC-IU), Zorina Galis (NIH)
2B: Portal usability studies and UX (design process) optimization - Nils Gehlenborg (TC-HMS), Leonard Cross (MC-IU)
2C: HuBMAP APIs - Gloria Pryhuber (TMC-UCSD), Robert "Bob" Murphy (IEC)
2D: Building Resources to Support Portal Use - Robin Scibek (IEC), Danielle Gutierrez (TMC-VU)

5:30pm
Report Back
6:00pm
Adjourn
September 22, 2020
The second day featured discussions and hands-on sessions on 1) cell segmentation, 2) cell type annotation, 3) CCF, 4) outreach materials and also on HuBMAP superpowers and optimizing HIVE planning and coordination.
10:30am
Invited Speaker: Amy Bernard, Allen Institute
Common Cell Type Nomenclature: Development and Application of a Systematic, Extensible Convention - Video / Slides
The recent advent of single cell RNA-sequencing and other high-throughput technologies has led to an explosion of cell type definitions across multiple organ systems. Consortia like the BRAIN Initiative Cell Census Network (BICCN), HuBMAP and the Human Cell Atlas (HCA) have begun to standardize and centralize the intake of data and associated metadata from these projects; however, the naming and organization of cell types has largely been left to individual investigators, resulting in widely varying nomenclature and limited alignment between taxonomies derived from overlapping datasets. To facilitate cross-dataset alignment and comparison, the Allen Institute created a common nomenclature convention for matching and tracking cell types across studies. The Common Cell type Nomenclature (CCN) is qualitatively similar to gene transcript management across different versions of GENCODE genome builds, allowing comparison of matched types with a defined reference or taxonomy. The CCN presents a framework that augments but does not change existing cell type names in existing publications and can be directly applied to data from new or established studies. The CCN was applied to diverse cell type datasets derived from mammalian brain generated by the Allen Institute, based on multiple quantifiable modalities. The CCN facilitates assigning accurate yet flexible cell type names in the mammalian cortex as a step towards community-wide efforts to organize multi-source, data-driven information related to cell type taxonomies from any organ system or organism.
11:30am
Live demos of data, workflows, and tools that become available in Y3
Register using poster/video registration form

Demo 1: The Making of the Visible Human Massive Open Online Course - Engaging a Broader Audience in HuBMAP with the Power of Video - Andreas Bueckle (MC-IU)
Demo 2: HuBMAP Data Portal: UI + Visualization - Nils Gehlenborg (TC-HMS)
Demo 3: Lightsheet Microscopy - Seth Currlin (TMC-UFL)
Demo 4: HuBMAP Portal - Leonard Cross
Demo 5: Overview of ingest_validation_tools for TMCs - Chuck McCallum (TC-Harvard)

1:00pm
Lunch Break
1:30pm
Breakout Session 3: Unique HuBMAP Superpowers

3A: Spatial and semantic data collection, registration, and integrating via common coordinate framework and 3D Atlas - Rahul Satija (MC-NYGC), Katy Börner (MC-IU)
3B: Diverse types of data and how it can be anchored / integrated and harmonized for analysis and visualization - Raf Van de Plas (TMC-VU), Joana Gonçalves (TMC)
3C: Segmenting, annotating, and visualizing multimodal data - Nils Gehlenborg (TC-HMS), Jeff Spraggins (TMC-VU)
3D: Interoperable FAIR (meta)data and open APIs - Bill Shirey (IEC), Ajay Pillai (NIH)

2:30pm
Report Back
3:00pm
Breakout Session 4: Optimizing Planning & Coordination

4A: Within HIVE - Peter Kant (IEC), Tyler Best (NIH)
4B: Within HuBMAP - Aaron Horning (TMC-Stanford), Richard "Rich" LeDuc (RTI-NW)
4C: Working With the NIH Data Ecosystem - Haluk Resat (NIH), Sanjay Jain (TMC-UCSD)
4D: HuBMAP External - Nicholas "Nick" Nystrom (IEC), Sarah Teichmann (TC-CMU)

4:00pm
Report Back
4:30pm
Closing words
4:45pm
PI Meeting, NIH is welcome to attend.
5:45pm
Adjourn
Links to Posters and Videos


Posters:
Videos:
Social Media
HuBMAP twitter feed: @_hubmap
Hashtag: #HuBMAP
Matthew Martindale
Cyberinfrastructure for Network Science (CNS) Center Assistant
Indiana University Luddy School of Informatics, Computing, and Engineering
812-855-9930
masmarti@iu.edu
© 2020 All Rights Reserved